Moving past many years of debate and failed agreement attempts, New Yorkers can finally rejoice in legal recreational marijuana use since buying and smoking weed in New York has officially been legalized by the state legislature. Last week, Governor Andrew Cuomo signed the passed legislation that expands New York medical weed laws and works towards social reform.

So, just what does the industry need to know about the New York weed news and NY recreational cannabis? We've organized the top facts about legalization of weed in New York state to give you a sneak peek into the pot industry as a whole.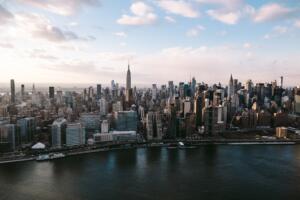 Fact #1: Intent on Equity

Beyond just legalization, New York's most recent legislation aids in righting so many past wrongs. The bill not only eliminates possession penalties when carrying less than three ounces of weed, but it automatically expunges records, too. In addition, legislators who were key in crafting the passed legislation made sure to put a heightened focus on social equity programs and reparations. 
"Unlike any other state in America, this legislation is intentional about equity," Crystal D. Peoples-Stokes, the New York Assembly's Democratic majority leader said. "Equity is not a second thought, it's the first one, and it needs to be, because the people who paid the price for this war on drugs have lost so much."
Fact #2: Laws and Limits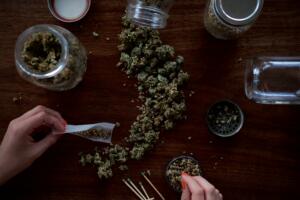 While certain parts of the law went into effect immediately, other parts will occur over time. Like actual recreational dispensaries opening for legal sales. In the meantime, it's important to know the laws and limits that come along with the newest New York weed laws.

Today, NY residents can possess up to three ounces of cannabis for personal or recreational use, and 24 grams or less of concentrated forms (oils, vapes, waxes, etc.). As consumption lounges work towards becoming licensed for opening as well, New Yorkers can revel in lighting up freely anywhere tobacco can be smoked.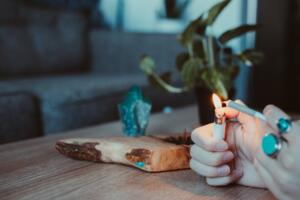 Fact #3: Medical Advantages 
Taking cues from other successful recreational states, New York weed legalization also allows for medical dispensary owners to have an upper-hand at licensing. Hence, the reason so many big brands established themselves in the medical market, as NY recreational legalization was on deck for debate.

The latest New York weed law also expands the current medical marijuana program, making it less restrictive altogether. Now, New York medical weed laws allow patients to consume cannabis flower, can receive up to a 60-day supply versus 30, and can be recommended for the program by any physician at their discretion (without a specific qualifying condition).
Fact #4: Forecasting The Future
The state is already forecasting a financially fit future with new expected tax revenues. In fact, the Governor's office released an estimate that annual tax revenues from sales could bring in $350 million annually. Leaders also expect the latest New York weed laws to create nearly 60,000 jobs once the industry is more established. 
Even further, the trade publication Marijuana Business Daily predicts the Big Apple state could be a big player in the national industry, too. Their experts foresee the NY recreational cannabis markets to become the biggest on the East Coast, projecting $2.3 billion in sales within four years. 
A New York Minute for Marijuana 
As one of the leading states for modern and forward-looking policies, it's shocking that New York weed legalization has taken this long. But now that NY recreational cannabis is becoming a reality, business owners, and residents alike, are eyeing the industry as the booming bud business it's projected to be. 
If you're a current New York weed dispensary owner or potential pot proprietor who wants to succeed in the Empire State's adult-use industry – a local partner already entrenched in the market will help. Like Coyle Hospitality. Our 25+ years of consulting and guest service experience has helped brands like MedMen, MedCare Group and Cookies successfully set up shop. Our team is well-versed in each state's licensing process, IRS tax concerns and knows the importance of meeting compliance requirements to avoid costly hiccups along the way.

Get ready for your New York minute for Marijuana…with Coyle. Learn more about the Coyle difference for successful cannabis openings and operations now.