When you own a business…you're always trying to get a leg up on the competition. Doing so requires staying ahead of the trends and implementing strategies to improve customer service and nurture loyalty. But as the owner, you're not always in tune with what your customers think, or the experience they have when you're not around. 
Yes, you send out surveys, and sure, you hear from a handful of regulars…but how do you put your finger on the pulse of a first-time customer in your store? We're not the first to tell you – first impressions have a huge impact on whether a customer comes back again, or spreads the word to their friends. 
So, what's the latest trend in cannabis business operations that are giving top dispensaries an edge over their competition? Mystery shopping. Let's learn more about the benefits of the latest cannabis business service, and how it can help improve guest service at your retail storefront.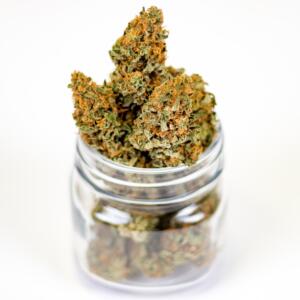 Benefit #1 – Confirm Compliance 
Getting busted for compliance slip-ups is the last thing your retail storefront or dispensary needs. You know, the licensing authority is just as eager to fine your business as you are to avoid the fine. Using a cannabis business consultant that offers mystery shopping as an industry strategy can help ease your worries, or improve operations before you get flagged unknowingly. 
Benefit #2 – Finding the Gaps 
You might think your business model is as successful as it can be because you're making steady sales. But, as more and more dispensaries and storefronts pop up with the expansion of legalization, you can never be so sure. As big players enter the industry, it's key to keep up with the needs of your customer to nurture the loyalty you need.
Mystery shoppers in marijuana can give customer-based advice on how your store is laid out, how products are displayed, your selection of goods, and even how informed your employees were on specific questions they pose. Finding these gaps early in your structure helps work out the kinks to get ahead faster. 

Benefit #3 – Enhancing Guest Experience
How smoothly or friendly a transaction goes for a first-time customer is essential for them returning, reviewing positively, or spreading the good word of mouth. So double-checking your POS and internal operations at the time of purchase is not only helpful for the sake of compliance, but guest satisfaction, too. On the flip side, mystery shopping the competition is another way to see what you're up against in trying to capture the same target audience. 
Shop Your Own Storefront 
By shopping your own storefront, you can get a pulse of your business from the most important side – the customer. Marijuana mystery shopping is the up and coming trend in the canna business, and you should get ahead of it now. Teaming up with cannabis industry consultants is a surefire way to ensure your storefront implements successful business strategies…before they make their entrance into the fresh industry of weed. 
At Coyle, we've been serving the service industry since 1996. With partners like Marriott, Anheuser-Busch, Carnival Cruise Lines and now MedMen, Cookies and MedCare Group, our experts know what it takes to build successful owner-client relationships for increasing your customer base. Be the next cannabis company to get an edge on the competition with dispensary business consulting. Use Coyle's experience as your advantage today.