Recently, Coyle had the pleasure of catching up with our good friend and industry partner, Victor Ross, with Blue Green Consulting. After years in law enforcement, Victor became a part of the Marijuana Enforcement Division in the budding legal state of Colorado. 
Since then, he's taken the knowledge he's gained from one side and brought it to the other – by consulting cannabis clients on the importance of cannabis compliance training, med regulations, licensing and marijuana security. 
So, what does a former police officer and regulatory enforcer have to say about keeping your legal cannabis business safe? And how to avoid fines from the cannabis licensing authority? Keep reading to join in on our conversation…for tips and advice from an expert.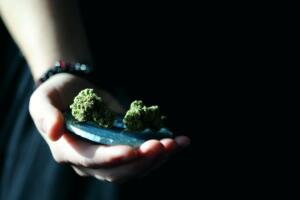 Coyle:  What's one of the number one compliance mistakes that you see dispensaries making now?
Victor Ross: I don't think that there's really a single common mistake. I think they just try to cut corners every chance they get, or they don't have anybody dedicated to monitor the new ordinances or regulations. Whether that be from the marijuana enforcement division of the state, different enforcement and licensing, like the police department, fire department. Everybody's had their hand in marijuana since 2015 now because they all want the tax money too. In order to keep that hand in there, they've got to pass new regulations and new requirements that pertain to their particular entity. It's quite a daunting task.

C: And while we're on the topic of mistakes – do you have a horror story, anything that's been terrible for any of the businesses that you've worked with that have resulted in huge fees or fines? 
VR: There was recently a $100,000 fine from a very prominent, very big company out here, that was allowing looping. Or, customers coming back multiple times in one day, to purchase over the regulated daily limit. 
C: So obviously right now with the way that financials are for the MMJ industry, cannabis is high in cash holdings. What is the latest in terms of security systems and high-tech innovations? What do you recommend for keeping up with security and surveillance?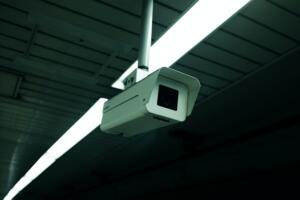 V: There's a number of companies that are getting into more accurate and more complex security systems, that protect your internet, your point of sale systems and things like that from being compromised. But that's generally not a really big problem.  The big problem is – they break into these places. So you start with just the most basic crime prevention techniques you can have. At nighttime when you leave, lock all of your marijuana products up in your safe. Or, if they need to be refrigerated, get a chain link lock and put that on a refrigerator, freezer… whatever makes it difficult because everything's on camera, that's the most important thing.

C: Why should a new cannabis business align with a consultant or somebody well-versed in the industry from the get-go?
V: Basically, owners have their hands full…trying to run the business, trying to get the customer base, trying to get the best product they can get, whether they grow it themselves or they wholesale it. And, regardless of the size of your staff – from the compliance end of it, to regulatory compliance, security, public relations, dealing with the police, and inspectors from all the different agencies walking in there…it's a full-time job for somebody to be the compliance coordinator. Compliance has so many different facets to it. 
It's very complex. It's very ever-changing. And the main reason is if you screw it up, there are a lot of those sides that are going to come in and start hammering. They're going to shut you down and they're going to take your license, maybe suspend it, maybe revoke it for good, maybe kick you out of the industry either way. It's going to be anywhere from a five- to a six-digit fine, which will break most businesses. So it's not worth it. I mean, you get a consulting company and let us be the ones that stick.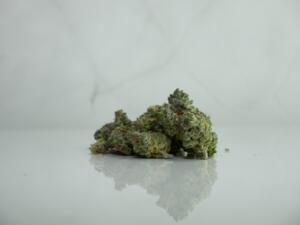 The Final Word
Take advice from Victor – don't go it alone. Prioritizing compliance, licensing and security is the ultimate protection for the business you work so hard to keep alive and thriving. So, partner with a cannabis consultant who can protect the inner-pulse of your storefront or dispensary's operations. 
Avoid compliance issues before they threaten that livelihood. Contact Coyle today, and let our experience lend a helping hand. From mystery shoppers checking systems currently in place, to implementing fresh solutions for increased security and safety – we've got your back. 
Join the likes of MedMen, Cookies & MedCare as Coyle's next valued client. Let's connect, before it's too late.